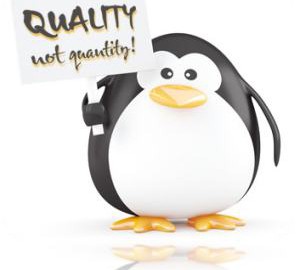 There's another blow from the Google Gods that's created a need for the rest of us to re-evaluate one of the "oldest tricks in the book"… using press releases for SEO.
For years, embedding backlinks into a press release was a great way to give a page a boost in the search engines without being considered "spamming". Content publishers like PRWeb knew it, and even charged extra for the ability to include links in the body.  I think it's time to re-consider this strategy; Not just for SEO purposes, but whether links should be included in press releases at all due to the potential damage it could cause to your site.
In a discussion yesterday, I came across a frustrated individual asking for help with Google's disavow tool (for those who don't know, the Disavow Tool is a utility in Google Webmasters that lets you tell Google about bad inbound links so they don't count them against you).  Apparently the Penguin update had smacked him with a penalty for having roughly 20,000 "low quality backlinks" to his site for a particular keyword and removed his site from the search results. Yikes!
Like most people who are in this situation, he swore he had no idea how it happened and that some competitor must be targeting him with negative SEO.  Honestly I usually chuckle to myself when I read stories like this, because 9 times out of 10 it's a user who tried to boost their site by using blog comment spam and now they're facing the penalty of their actions. But that wasn't the case this time… this was something different. And it freaked me the heck out, because it's something that could have happened to any of us.
He wasn't the victim of negative SEO. He was the victim of press content scrapers.
Ever since Google started moving towards content relevance as a factor in their algorithm, search engine spammers who build "Made for AdSense" sites that are designed to feed content to Google so people find their sites and click their ads have been using press releases as a source of written relevant content.  The basic strategy is to pull news articles from an RSS feed, run the content through a "content spinner", and post it to their site.  For those who aren't familiar, a content spinner is a tool that replaces certain words in a paragraph with a synonym to give the illusion of it being unique content.  For example, if the original sentence was:
The quick brown fox jumped over the lazy dog.
The "spun" version might read:
The fast brown fox leaped above the unmotivated dog.
See what just happened? You created "unique" content, at least as far as Google is concerned, and scraper sites do this automatically all day long using press releases as content sources. If you've ever come across a site where the words made sense, but it just seemed a little off because "people don't talk like that", chances are you were reading someone else's scraped and spun content. There are literally millions of pages like this out there cluttering up the web.
In the case of our victim here, all he had done was created a press release that happened to contain a keyword link back to his site in the body.  The scraper sites took that press release, spun the content, and distributed it to their own websites – and when the Penguin update identified those sites as search engine spam, their outbound links negatively affected everyone they linked to.  In short, Google thought our victim was trying to trick the the search engines by flooding it with low quality backlinks for a keyword and kicked his site out.  Now he has to deal with the aftermath, and at this point he's considering just getting a new domain and starting over.
As of right now, I don't recommend embedding any keywords in press releases until Google decides to stop allowing sites to be affected by third party links they have no control over.  It's an unfair penalty that all of us have to spend our own time asking site owners to remove links we never asked for, or blocking them one by one with the Google disavow tool. A better approach on Google's part would be to simply "not count" those links, but in the meantime the rest of us just have to live with it.