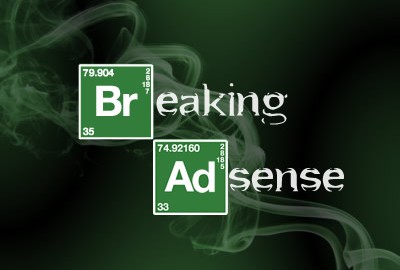 I thought I'd take a break from my usual eCommerce musings today because I know a lot of you guys supplement your online income with AdSense. And if you're like most users, you've probably figured out the bulk of the clicks don't pay much.
Back in my early AdSense days (2004), I was averaging earnings of 20-28 cents per click – not bad when you have a site that gets between 300,000 and 1 million unique visitors per month, but let's be honest, how many publishers are actually getting results like that?
I wanted to find a better way. I discovered that you can create pages that train AdSense to show the highest paying ads – my personal earnings record is $108 for a single click, with an average between $30 and $50 per click. It was actually pretty easy to do – but there were two problems with doing this:
You aren't likely to rank organically for those pages due to the high competition. The process of making a page display high-paying ads is counter-intuitive to making that same page rank for any other keywords, so you'll need other ways of driving traffic there.
There are really only 3 niches this works with
Manual reviews can be a b*tch! When your AdSense income suddenly skyrockets, Google will check out your site. If it's an obvious "made for AdSense" website, they'll kick it out of the program, so it needs to be a genuine resource in the niche.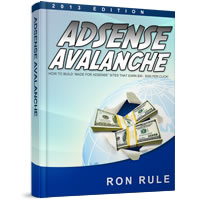 But there is some good news … you don't actually need a lot of clicks if you're getting EPC's like that!  You need to check out this step by step walkthrough.
AdSense Avalanche is a super-smart 14 page guide that tells you exactly what you need to do to build niche sites that show the highest paying ads, and survive the manual review process.  All of the research, WordPress plugins, two bonus themes, and a list of 3,000 high-paying keywords ($30 – $300 per click!) are all included to get you started.