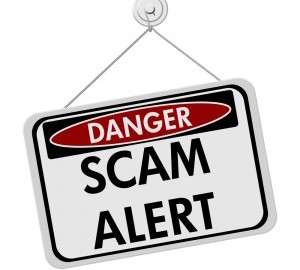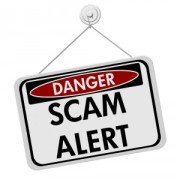 In the last few weeks I've been consolidating some of my web properties; organizing what I'm keeping, and letting go of domains and websites that I no longer use or never set up to begin with. You see, I have this condition, digital packrat-itus… it's a disorder many web entrepreneurs suffer from, essentially the collecting digital holdings and information based on the false belief that you'll one day have time to do something with them.
One of the side effects of this condition is having an abnormally large domain portfolio. I won't lie, a handful of these are actually pretty good, but the majority are more of a "what was I thinking when I bought that?" type of situation. Many I've held onto for as long as ten years, thinking all the while that having the time to develop them into fully functional eCommerce sites was just around the corner, but it was time to face reality and start cleaning house.
I went through every unused domain in my account, setting the junk ones not to autorenew and listing the good ones for sale. Not long after posting the first set, I receive this email:
From: [email protected]

Hello!

I'm a broker of an investor from the United Kingdom who wants to buy your ecamping.com. My client has $429 000 budget for multiple domain names. Please specify your asking price in the subject of your message. Our company provides brokerage services for investors. They invest in web projects and domain names. I'm working with many investors from USA, Canada, China, UAE etc.

If you have other domains for sale please email them to me. I will offer them to my clients. Please let me know the best way to: IBAN/ACH/Wire transfer, Check, Western Union or Paypal. If it's your first time sale I can help you with the transfer process. I look forward to doing business with you.

Best regards,

Helmut Rothenberger
Domain Broker
VP Services
Switzerland
Basel
Centralbahnstrasse 16
Phone: 061 206 09 84
Notice any red flags there? You should.
No real domain buyer reveals their budget unless it's lower than your asking price for the domain. Telling me you have $429,000 to burn on domains really just tells me you don't have any money, you just want me to think you do.
You're allegedly a high-end domain broker and you're emailing me from a crappy .info domain?  Come on…
The only way you possibly could have know this domain is for sale was seeing it listed on Sedo… which shows the price. So why contact me instead of just buying it through Sedo?
So what is this scam, exactly? My initial guess is it's a domain appraisal scammer. You tell them your price, they agree that it's fair and reasonable… but the caveat is that before they commit to buying it, they want you to present a "certified appraisal" from a "reputable domain appraiser". Then they give you a link to 2 or 3 different ones, giving you the illusion that you're choosing the appraiser. You pay the fee for the appraisal, and then never hear from the buyer again.
So how does this scam work? Simple… they own all of the fake domain appraisers they recommended. They were never interested in your domain, they just wanted to trick you into paying them to tell you what your domain was worth.
Just for fun, I'm going to reply. We'll see what they come back with. :)
Update 12:41 PM EST
Yep, I was right. Here was the scammer's reply (this time it came from a different email, [email protected]) …
3999 – Ok. Great! Before we proceed my investor needs only one thing from you:

As you may know all major domain brokers does not allow listing above $1000 or higher if you don't have an official appraisal. Since the sale price is not low in our case, my client needs an official certificate of price (appraisal). He also needs to know you have no trademark problems. It won't be a problem since I know an official appraiser that offers this option (trademark infringement verification) for free as a part of the appraisal service.

I'm also interested in a good valuation and a high sale price because my client pays me a commission (10-15% of the sale price) on every domain purchase. So I'm not interested in low sales too.

Of course, you should not use a free automated service like Estibot or similar services. My client won't accept them. I was working for Estibot and knew they were using automated scripts for free appraisals. In our case we need a real manual valuation. The appraisal will also increase the value of your domain.

To avoid mistakes and wasting money on useless automated services I asked in the forum about reliable manual valuation/TM verification services. Please read this: http://www.archive-google.com/threads/threadview624791483.htm

The process is very easy:

1. Go to the appraisal site and order the valuation with the TM verification. Submit your domains to them and let them know you have a buyer with $X,XXX offer so you need the appraisal near this value. After several hours you will get the results.

2. Then send these results via email and we'll proceed with the deal.

If you are new to the appraisal process I can help you with a step by step instructions.
I wonder how long I can keep the conversation going after I reply and let him know if his client has the money he says he does, surely he can cover the cost of the appraisal. More on this if I get another response… :)